News
Statement Condemning Anti-Semitism Displayed at USG Event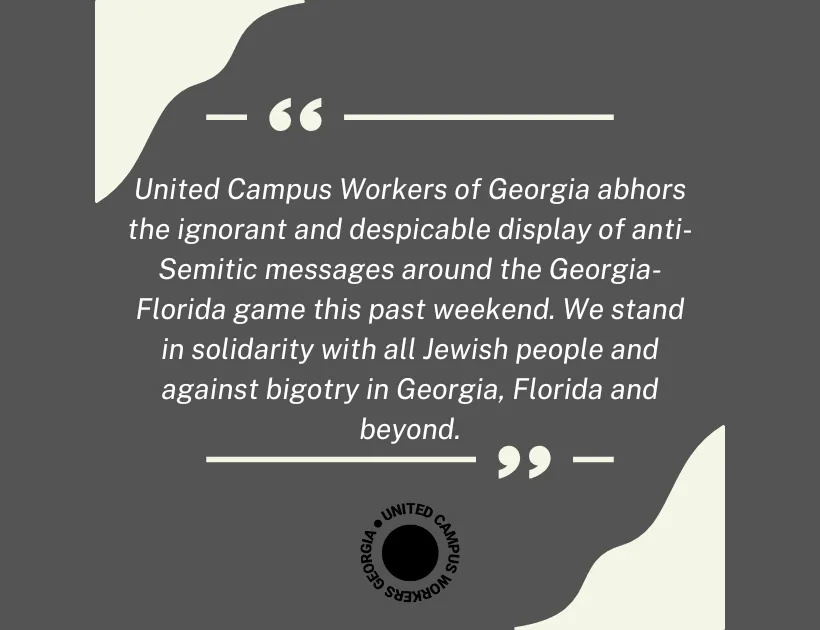 United Campus Workers of Georgia abhors the ignorant and despicable display of anti-Semitic messages around the Georgia-Florida game this past weekend. We stand in solidarity with all Jewish people and against bigotry in Georgia, Florida and beyond.
UCWGA Communications Guidebook for Local Chapters
UCWGA's Legislative Committee Hosts Civil Rights Lawyer Brian J. Sutherland to Empower Union Members
UCWGA Demands a Just Cost of Living Adjustment for USG Workers!